Introduced the new Lenovo Legion Y9000K and X, top-of-the-line notebooks
Lenovo has finally launched its newest high-end gaming laptops, Legion Y9000K and Y9000X, Equipped with 12th-generation Intel CPUs and RTX 30 GPUs.
We are talking about two really high-performance gaming notebooks, designed to offer the best possible gaming experience in this area.
Lenovo Legion Y9000K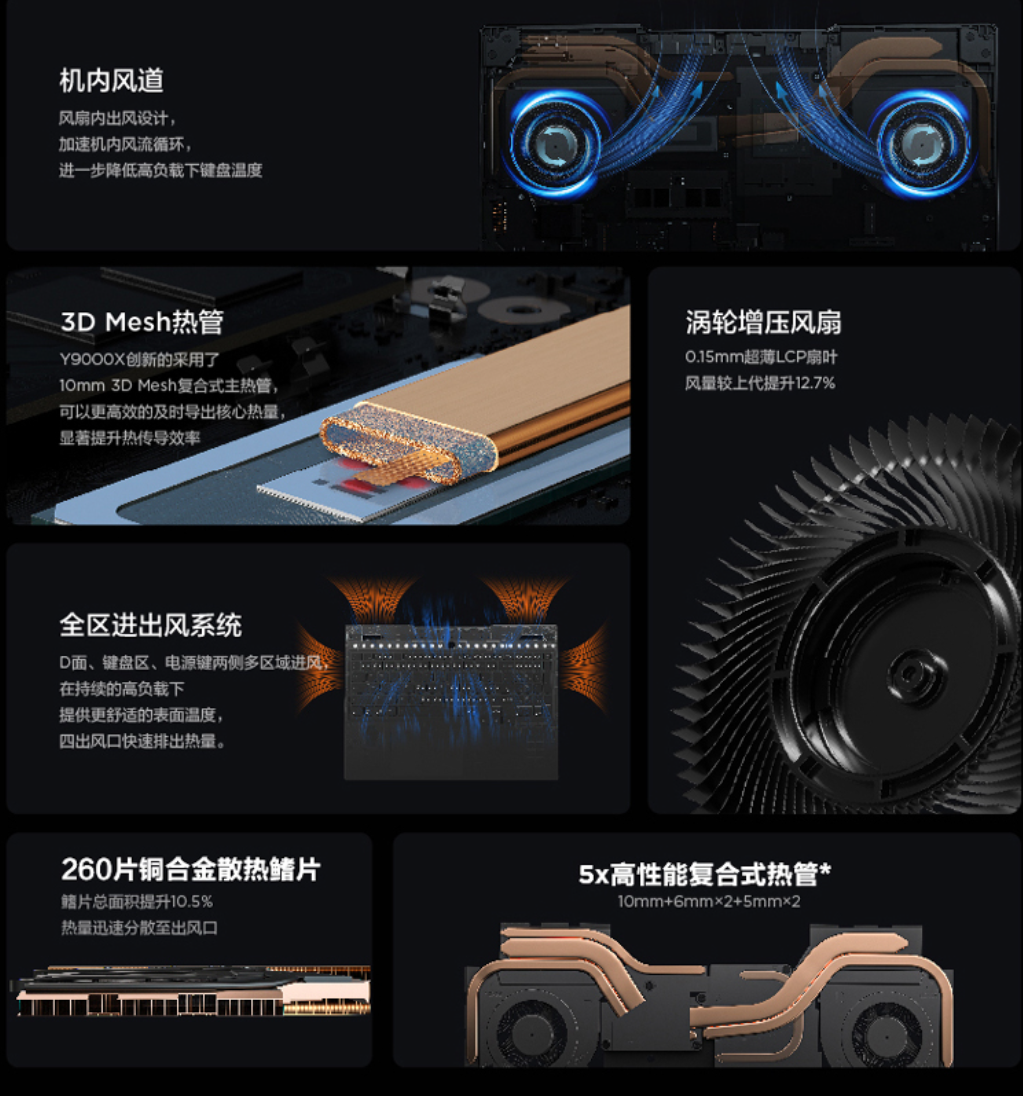 Coming to the specs, the Lenovo Legion Y9000K laptop is the flagship offering that is equipped with a CPU up to Intel Core i9-12900HX with 16 cores, NVIDIA GeForce RTX 3080 Ti GPU with VRAM up to 16 GB, 32 GB of DDR5 memory and 1 TB of storage. +
The second configuration features the Intel Core i7-12800HX, also with a total of 16 cores, an RTX 3070 Ti GPU with 8 GB of VRAM, 32 GB of DDR5 memory and 1 TB of SSD.
Lenovo LegionY9000K in the top version (i9+RTX 3080 ti) costs 26.999 yuan, at exchange rates approx. 3.850 euros; the less powerful variant drops to 19.999 yuan, or 2.855 euros.
The NVIDIA GeForce RTX 3080 Ti on the Lenovo Legion Y9000K is set to the maximum power limit of 175 W while the RTX 3070 Ti was set to 150 W. As for the CPU, the performance mode has the CPU running at 120 W and the GPU at 174 W while the efficiency mode has the GPU running at 55 W and the GPU at 148 W. The CPU reaches a maximum of 87°C while the GPU peaks at 79°C in performance mode. Efficiency mode lowers CPU temperatures to 81°C, but GPU still runs at 79°C.
The screen size of the new Lenovo Legion Y9000K laptop offers a 16-inch display with a resolution of 2560 x 1600 px, refresh rates of up to 165 Hz, 500 nits of brightness, and a contrast ratio of 1200: 1, as well as a full 100% color gamut. The laptop measures 358.1 x 263.5 x 19.4 mm with a weight of 2.33 kg. It will support two Thunderbolt 4 ports, an HDMI port, an RJ-45 network port and a USB-C port that allows charging at 135 W. The system packs a high-end vapor chamber cooling device with two Ultra 4 fans.0.
Lenovo Legion Y9000X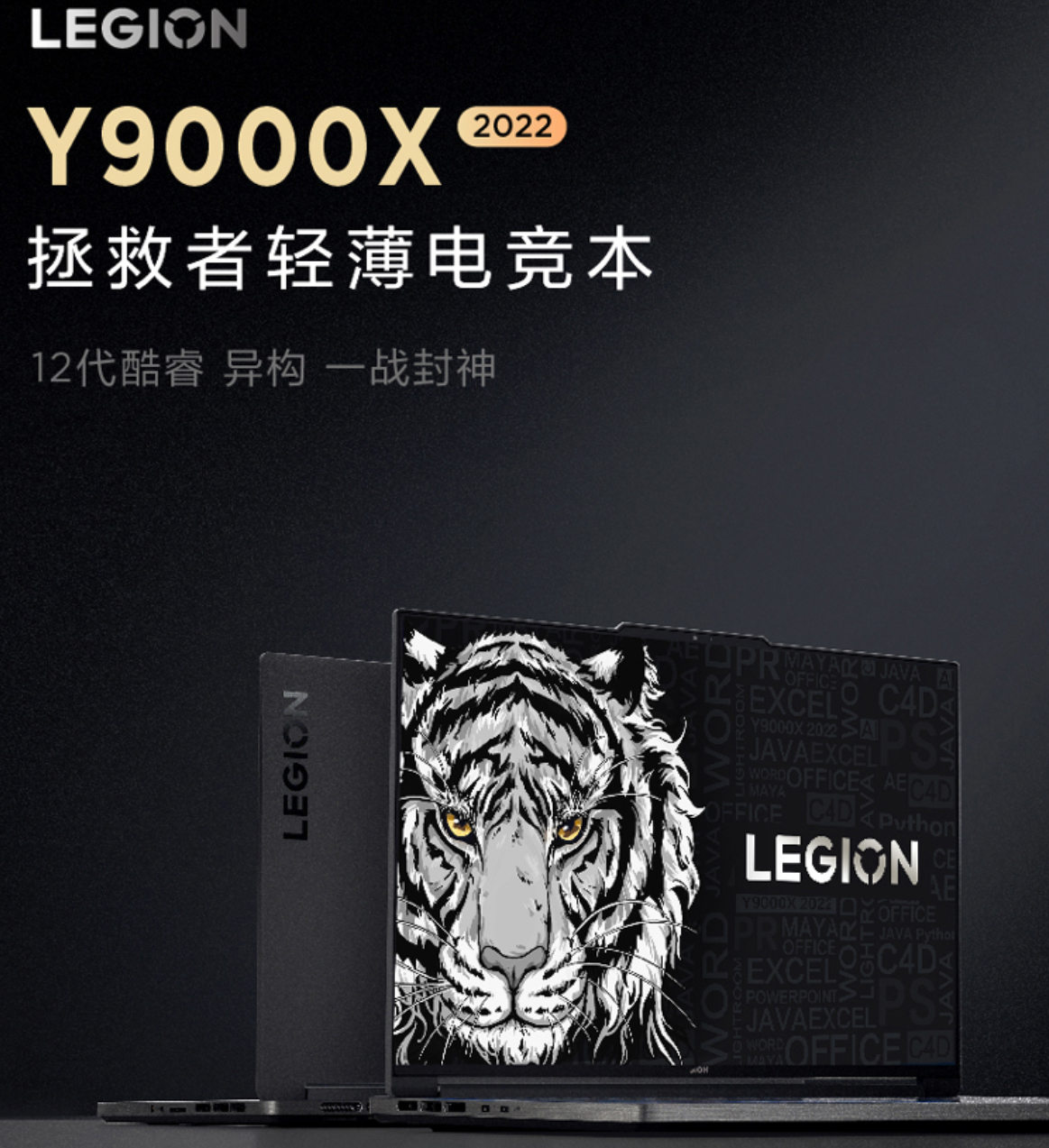 Lenovo Legion Y9000X is also available in two configurations. The flagship features the Intel Core i7-12700H CPU with 14 cores, 8 GB NVIDIA RTX 3070 GPU, 24 GB of DDR5 memory and 512 GB of storage space. The second configuration is mostly the same with the'only difference being 16 GB of DDR5 memory.
Also expected to be a low-end Core i5 variant with NVIDIA's RTX 3050 Ti GPU.
The laptops are equipped with a Pro 4 cooling solution.0, a CNC-machined aluminum body and 135 W USB Type C charging (99.99 Wh battery). The display on all Lenovo Legion Y9000X laptops is a 16″ panel with a resolution of 2560×1600, a refresh rate of 165Hz and G-Sync compatibility.
In this case, the starting prices are 11.499 yuan (1.639 euros approx.).