OPPO's line of fast-charging chargers
OPPO has announced a line of fast charging chargers equipped with new wired and wireless technologies. The line consists of the 125W flash charger, the 65W AirVOOC wireless flash charger and the 50W SuperVOOC mini-charger.
OPPO's line of fast-charging chargers
The 125W flash charger
OPPO's 125W flash charging technology uses direct charging technology that is capable of charging a 4000mAh battery up to 41% in 5 minutes and fully recharging it in 20 minutes at the fastest rate. At the same time, it is compatible with previous flash charging protocols SuperVOOC and VOOC. And it also supports mainstream protocols, including 65W PD and 125W PPS.
Evolved from the technical design of SuperVOOC, 125W flash charger has undergone a complete upgrade of the hardware'architecture. It can support a charging scheme up to 20V 6.25A and has greatly improved power density properties. To effectively reduce the charging time while not increasing the size of the charger.
In terms of battery, it features dual-6C cells with a state-of-the-art charge ratio, multiple card structures among the best in the industry, charge pumps and a highly integrated MCU to improve charging efficiency.
In addition, the technology behind the 125W flash charger has improved its features in terms of system safety protection. Adding 10 additional temperature sensors that monitor charging status and ensure maximum safety during the charging process.
65W AirVOOC wireless flash charge
The 65W AirVOOC wireless flash charge technology adopts self-produced isolated charge pump technology. And parallel dual coil design to further increase wireless charging'efficiency.
AirVOOC 65W wireless flash charging can fully charge a 4000mAh battery in 30 minutes. It has, in fact, reduced frequency interference and thus enabled a'wide application of classic wireless charging technology. The technology features five safety protection measures in addition to the foreign object detection function. It is also compatible with the Qi standard and provides users with a cable-free and super-fast charging experience's.
In addition, OPPO unveiled a 65W AirVOOC wireless flash charger concept. The latter features sculpted glass made using mold-free rapid prototyping technology.
The underside of the charger has a semiconductor cooler to regulate heat input and output. Thus guaranteeing that the laptop will not be hot after charging the device'and. In this case, the temperature of the back of the phone is kept more than 2℃ lower than using the fan alone to dissipate heat.
High-power ultra-small charger series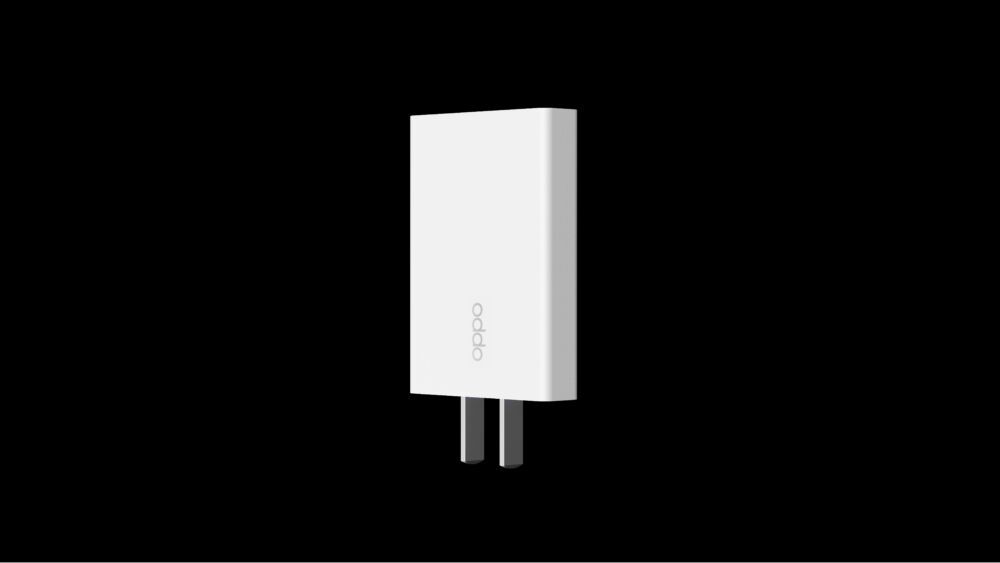 OPPO also launched today the world's smallest and thinnest 50W SuperVOOC mini-charger, and the 110W mini-flash charger With a unique dual-tier'architecture. The SuperVOOC 50W mini charger was developed through multibeam curve processing to a size similar to that of a business card holder.
Its wall thickness is only 1.05 cm, and Thanks to its design, users can easily fit it into shirt and coat pockets, Which makes it extremely convenient for commuting, as well as for travel. It is compatible with VOOC protocols, supports mainstream protocols such as 27W PD and 50W PPS, and can charge a variety of devices including cell phones and laptops.
Based on the 50W SuperVOOC mini-charger, OPPO&#8217s 110W mini-flash charger has challenged the limits of size and efficiency of high-power adapters. In addition to using the'innovative dual-tier architecture to achieve high-efficiency power conversion and temperature rise control, The 110W mini flash charger is built on the combination of laminate and compact structures that minimizes its size to only 35.76 cm, Making it similar to the size of a standard 18W charger.