Amazfit GTS 4 Mini the ultra-thin and powerful smartwatch
Amazfit is the world's leading brand in smart wearables. It is owned by Zepp Health, which announced the'latest fourth-generation addition to the GTR and GTS series, Amazfit GTS 4 Mini. This is an ultra-slim, powerful yet lightweight watch. Provides 24-hour physical health monitoring. Also features more than 120 sports modes.
Reserves a sporty yet elegant style.
THE Design of Amazfit GTS 4 Mini
É Clad in an ultra-thin and lightweight aluminum alloy body of only 9.1 mm and 19 g making it durable and comfortable on the wrist. Available from four colors, including: Midnight Black, Flamingo Pink, Mint Blue and Moonlight White. In addition to the 50 watch faces already available to choose from and the Always On Display feature, there&#8217s also the option to upload a fully customized watch face.
Great performance with the new smartwatch
With its powerful battery, it boasts a capacity of 270 mAh, offering long-lasting endurance. More than 15 days without recharging and up to 45 days of battery-saving mode. Plus with the Biotracker 3 biometric optical sensor.0 PPG provides a vast number of functions, including 24-hour monitoring of heart rate, blood oxygen saturation and stress.
It also manages to monitor the quality of sleep, breathing, menstrual cycle progress and suggests some breathing practices in case the stress level will be high.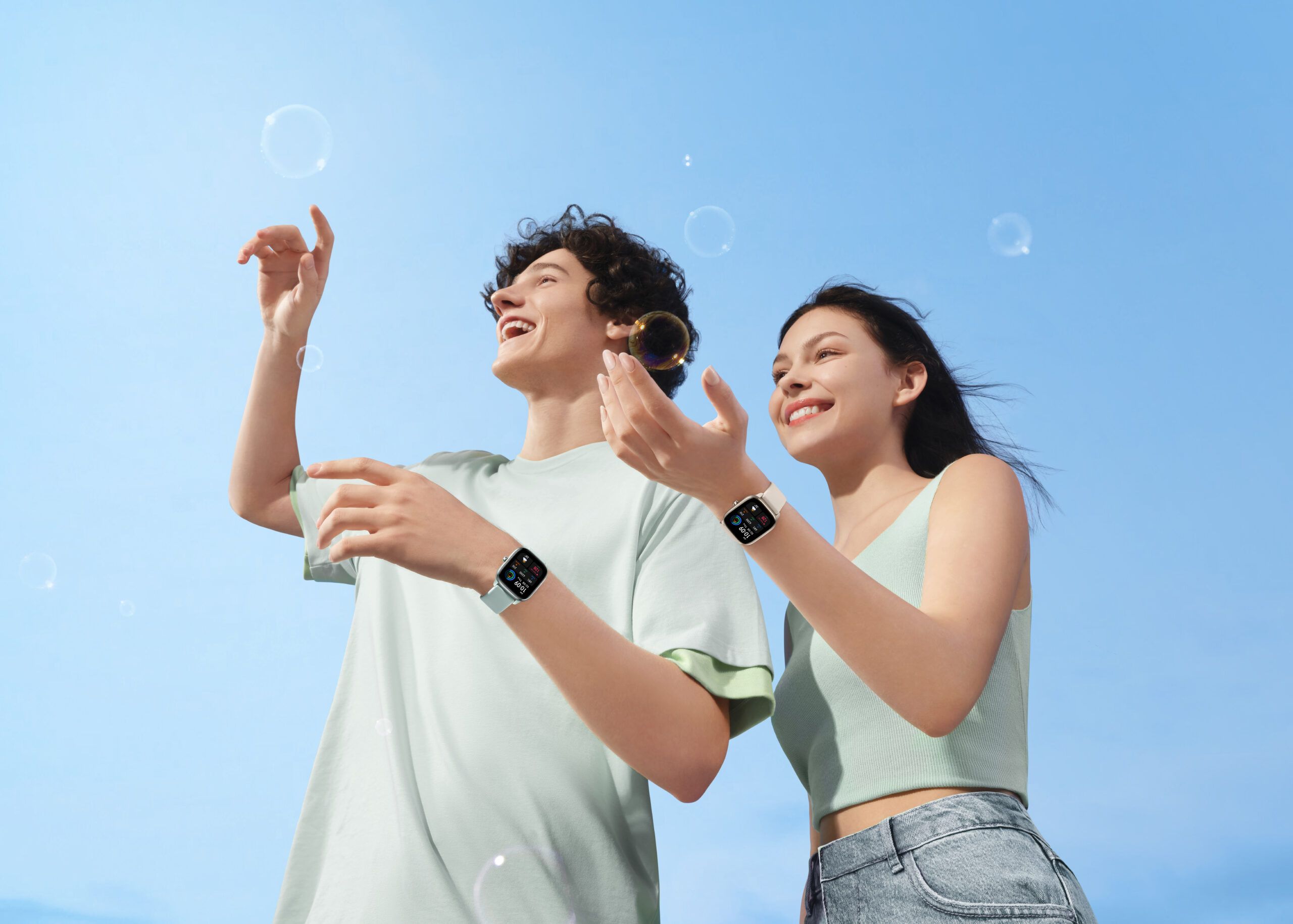 The various sport modes
Amazfit GTS 4 Mini offers more than 120 sports modes. Including indoor and outdoor walking, outdoor running, treadmill, outdoor cycling, elliptical and rowing machine. The smartwatch can support Peakbeats, a workout status algorithm independently developed by the brand.
This offers specific data after each activity, such as VO Max, workout load and effect of the workout. Also ideal for swimming enthusiasts.
AI assistance
Is powered by the operating system Zepp OS , Smartwatch benefits from a rich ecosystem of mini apps. Amazon Alexa integration available or como control of music and phone camera via Bluetooth. Functions that connect to your smartphone, so you can also keep an eye on your calls or messages.
Amazfit GTS 4 Mini is available in the UK with a price starting at €99.90.